Hydraulic Cylinder Repair Kits
Most hydraulic cylinders are serviceable and Frentech stock a range of repair kits for brake and clutch cylinders, click on the images to view the range in our ebay shop.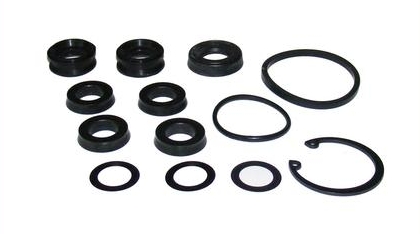 Brake master cylinder repair kits
We keep a modest range of brake master cylinder repair kits for more common vehicles, however this range in constantly improving so if you don't see what you are looking for please contact us and we will check availability.
Buy from our eBay shop
Clutch master cylinder repair kits
Our range of Clutch master cylinder repair kits is also quite modest, as with the brake kits, it is constantly improving and we are able to supply a good range via factory order in single units or bulk. Please contact us for a quote.
Buy from our eBay shop